Distribution
Helping coordinate and align incentives of the different stakeholders involved, the MARS token is a key piece of the Mars ecosystem. The maximum supply of MARS tokens will be 1 billion and the final token allocation is as follows: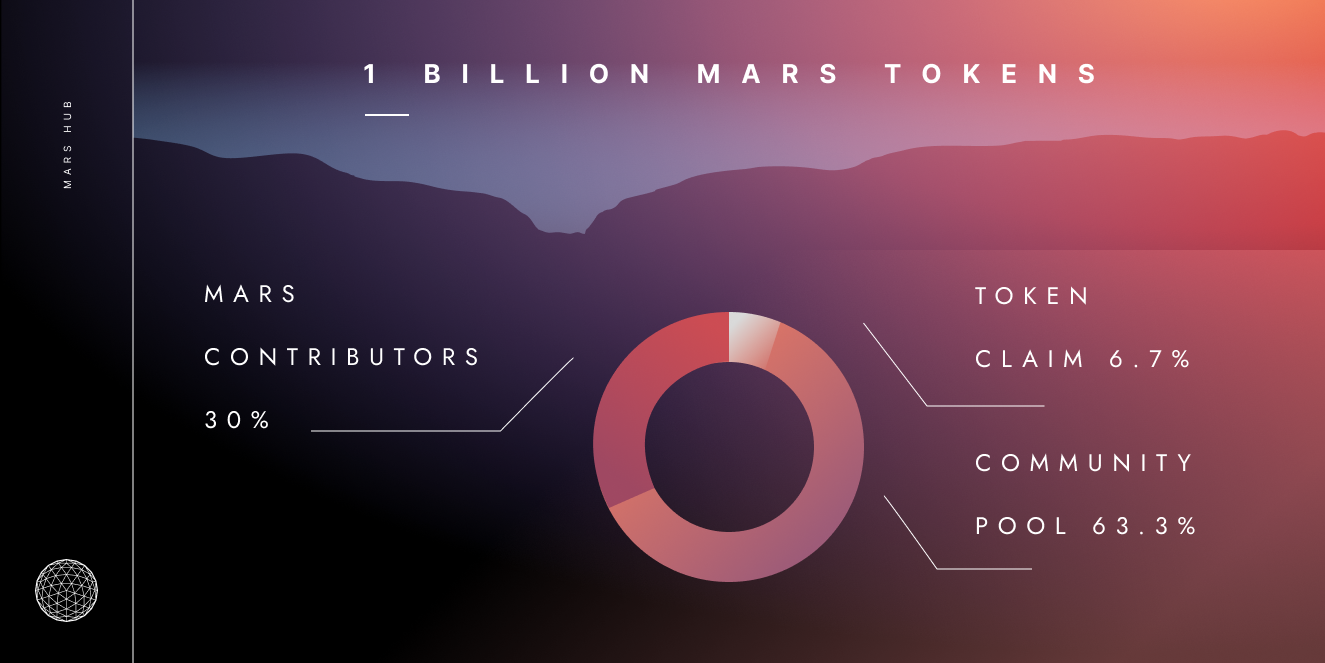 Token Claim (~66.6M): To be distributed to all persons who were $MARS-Classic token holders on Terra Classic as of the applicable snapshot periods, as described here. These tokens will be fully unlocked and claimable upon genesis.
Community Pool (~633.4M): Governed by the Martian Council. Some of the use cases of this pool of funds could include rewarding of staking/lending/borrowing, token grants and other community building programs.
Mars Contributors (300M): Unlocking/vesting builder allocations. 1/3rd unlocks from a smart contract escrow on September 1, 2023, with the remainder unlocking linearly on a daily basis over the following two-year period. Vesting and other contractual restrictions may apply in addition to the smart contract lockup, depending on the particular token grantee.